Please read carefully to ensure the quickest response time.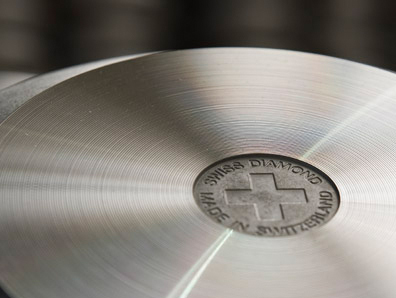 Thank you for contacting Swiss Diamond's USA warranty department. We apologize for any inconvenience with your pan. We will try to resolve the issue as soon as possible to get you back to cooking.
We offer a Limited Lifetime Warranty to protect our customers against manufacturing defects. The terms of our warranty are available
here
. To determine if your pan has a manufacturing defect, please take a look at this article to evaluate if one of these common oversights could be the root of the problem:
Read Article.
All warranty claims are inspected by our manufacturing experts in Switzerland. Because of the high cost to ship the physical pans, we prefer to review photographs of the items.
To submit a warranty claim for review under a manufacturer's defect, please fill out a ticket on the following page and attach the following:
A MINIMUM of 2 HIGH-RESOLUTION PHOTOS INCLUDING:
The entire top of the pan, including handle
The entire bottom of the pan, including handle
PLEASE NOTE: If you have more than one (1) pan affected by a manufacturing defect, we ask that you send in a separate ticket for each pan so that individual review's can be complete as efficiently as possible.
Once the warranty team in Switzerland has evaluated your claim, we will immediately contact you with the response. If your pans are found to be defective and covered under the warranty terms of the Limited Lifetime Warranty, you will need to mail the cookware to us before we are able to ship your replacement. We do not offer cash refunds for our pans.
We appreciate your business and apologize for the inconvenience. Please let us know if you have additional questions by entering them in the
Message Box
on the following page.